Hello my name is Amy and I am addicted to gift wrapping. It's true. I'm completely obsessed. See Exhibit A below. I think it makes a present much more special if you put some time and effort into the wrapping of the gift (super extra bonus points if you hand make the gift!) so this weeks Tiddlybits is all about inspiring you to be a bit more creative in your wrapping escapades!
This list
from
Buzzfeed
is just a wonderful collection of quirky and different ideas. I will definitely be trying the cereal box idea and will post pics to Tiddlybobs when I do. I also really love the use of chalk paint! So clever!
Everyone has random buttons in random drawers all over the house right? Right?! *cradles buttons* Well you should because buttons are awesome and one of the many things they can be used for is gift wrapping! Check out
this awesome tutorial
from the Craft and Creativity blog.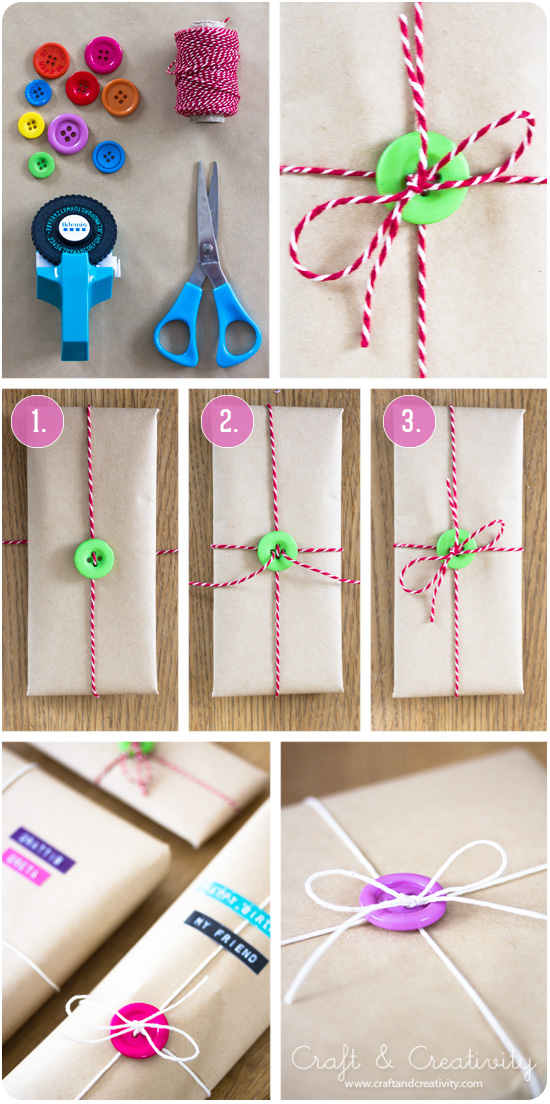 I'm pretty sure the only people that love gift wrap more than me are children so why not go all out for their wrapping? I love this
monster idea
from the Housing a Forest site. My nieces are definitely going to get monster wrapped gifts this year!!
This
is just the sweetest idea and I demand all of my friends get married right now so that I can use it. However, should my friends not fulfil my demands I might do a twist on it with Fairytale characters for their birthdays instead!
That's a wrap (PUN!!) on this weeks Tiddlybits! Keep coming back for more crafty inspiration!