As you may have seen on Tiddlybobs already this week, I have been trying my hand at
napkin folding
and this got me wondering about what other crafts you can make using folding and
TAH-DA
this weeks Tiddlybits was born!
There are so many wonderful things you can make for your tables using napkins and soooo many tutorials available online in blogs and on YouTube. I loved
this tutorial
from
One Good Thing by Jillee
as it's a really sensible idea and can be used for every occasion; you can just theme it by changing what napkins you use! The simple ideas are always the best.
Another great idea is to create beads from old scraps of paper or magazines that you have about the house. These beads can then be turned into necklaces or bracelets simply by stringing them together. You could even purchase earring clasps and make a unique and beautiful pair of earrings out of them.
This tutorial
from
Cosmo Cricket
is really in depth at showing you how the technique works and it's so easy, I'm not sure why I haven't done it before!
As the picture says,
this tutorial
from
Peppermint Creative
shows you how to make paper stars by folding (there is also glue involved but we don't mind that here!). It's a really pretty idea and with Christmas coming up it might be a great way to make a star for the top of your tree.
Speaking of Christmas, how gorgeous are these folded Christmas trees?
In this great tutorial
from
The House that Lars Built
these have been sprayed with gold paint and glitter but if you picked paper with a festive pattern, you wouldn't need to get the paint out at all!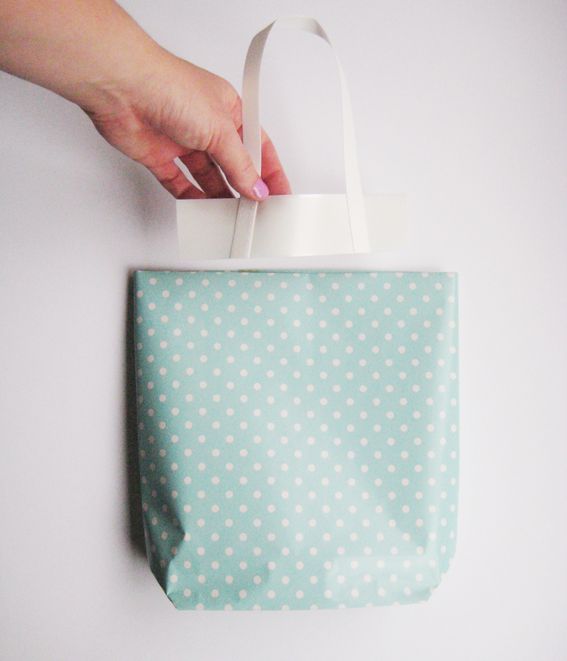 If you're thinking of Christmas and you think like me, then you're thinking of gift bags.
This simple tutorial
from
Hello Sandwich
is great for showing you how a bit of folding and some sellotape can create gorgeous gift bags. Don't forget that handles can be made from string and/or ribbon too!
Accordion books are definitely more complicated than just a bit of folding but still they are not impossible to make and are definitely well worth it.
This tutorial
from
Design Sponge
is the best I've come across on how to make one. They are a great away to create journals of specific events like your wedding or graduation. They can also be used as memento books. For example you could use it as a travel diary where you can stick photos, ticket stubs, diary entries etc. and you could even decorate the cover with a map of your trip.
And finally, like last week I am going to end this weeks Tiddlybits with a video tutorial showing you how to wrap your presents in old shirts (or new ones that could form part of the gift!). But all of this is really only the tip of the iceberg in folding crafts - please visit
my Folding Fun Pinterest Board
for even more inspiration.